ANNOUNCEMENTS
Junior Disc Golf League thriving at J.Beast
It's fun. It's outdoors. It's free. And keeping a social distance is not a problem.
It's the growing sport of disc golf, which has actually thrived with many new enthusiasts during this on-going pandemic.
"We are seeing people out here every day, from experienced players to those who had never thrown a disc before they showed up," said Matt Loyd, owner of the Dynamic Discs pro shop at Springdale's J. Beast course, located at JB Hunt Park. J. Beast currently consists of the main 18-hole course for experienced players, to the 9-hole junior course for youths and beginners.
"Since COVID started, the growth of disc golf in the area has gone through the roof," Loyd added. "We've seen a tremendous uptick in new players, and not just our normal clientele of males, 18 to 55. We are seeing a lot more youths, ladies and even some elderly players as well."
In partnership with the Springdale Parks & Recreation Department, Loyd and his staff are currently hosting a four-week junior disc golf league for youths 16-under. The league has 15 players of all ages and experience levels. Although the youngsters have only played the junior course thus far, they will play the final night of the league this Tuesday on the main J. Beast course.
"We gave them a little clinic before they started to teach them the basics of disc golf, like how to throw a backhand, how to throw a side arm and how to putt," Loyd said. "They've all improved since they got out here, so now we are going to turn them loose on the big course."
The J. Beast course is the highest rated course in Northwest Arkansas and the third-rated course in the state of Arkansas. It has also been recognized as the best maintained course in the state.
"The City of Springdale really built us a nice course to host players and even some bigger events, and they do a fantastic job maintaining it as well," said Loyd, an avid player for the past 13 years. "Adding the junior course right here behind our shop has really helped in the growth of disc golf locally."
There is also a Tuesday night adult league that runs the entire length of Daylight Savings Time. Loyd said it has grown so much this year that they are averaging 37 players each week. It's a week to week league, so anyone can show up and play. Registration begins at 5 p.m., with a 6 p.m. tee-off.
The city is also gearing up for their biggest single event, as the 4th Annual J. Beast Classic will be held Aug. 15.
"We were able to fill the 90-player field in less than 24 hours," Loyd said. "That just shows how the demand for disc golf has gone up."
Anyone interested in exploring the sport of disc golf can get one free hour-long lesson at Dynamic Discs. Any age is welcome to come, and will learn the basic fundamentals and the various throws of disc golf.
"It's a great way for people who may be interested to come out and see how it's done," Loyd said. "The hardest part of disc golf is just getting started. Most of the time, once someone comes out and experiences it, they get hooked. They at least begin playing recreationally, if not get very serious about it."
For more information on disc golf or to set up your free lesson, call Dynamic Discs at (479) 365-7997, or stop by at 2425 Fleming Drive, behind the J.B. Hunt Park softball complex.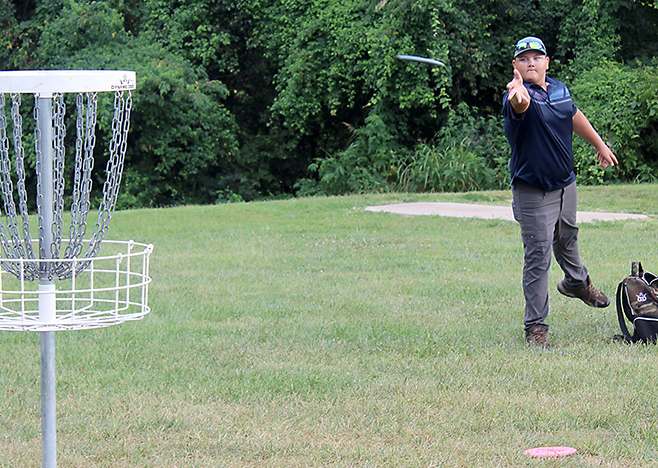 Junior Tennis program growing fast
By Steve Andrews
SPRINGDALE -- In the current state of social distancing, competitive sports have become one of the country's leading concerns. Yet, tennis is one of those activities which allows both – competition at a social distance.
In partnership with the United States Tennis Association, the Springdale Parks & Recreation Department is now providing more opportunities for young people – experienced or not – to get involved and begin learning the game of tennis.
"It's a great opportunity to partner with USTA, because it is such a well-established organization, and it is a huge benefit to have their help putting this on," said Ryan Marsh, program coordinator for Springdale Parks & Rec. "It's just great to get so many kids involved, to introduce them to tennis, which is a great individual and doubles sport. Particularly at this time, there is not much for them to do, so tennis is an opportunity for kids to get outdoors, learn something new and have a good time."
The city is already offering the Rally Cats and Ready to Rally programs for kids, ages 5-14, which are designed to teach them the basic fundamentals of the sport. Students meet in groups of four for a 45-minute session each week at the CL "Charlie" and Willie George Park tennis courts.
The city has also recently introduced USTA Junior Team Tennis, a more competitive league for beginners and intermediate players, ages 7-18. Matches will begin on Monday, July 20, on the courts at the Randal Tyson Recreational Complex.
"The kids will compete in singles and doubles matches against other kids from the area, and we have kids coming in from all over Northwest Arkansas," said A.J. Smith, the USTA's junior team tennis coordinator for the region, and also the coach for all the programs offered. "This is about letting the kids get match experience at a level before what is considered competitive tennis. It's a building block for them to learn to play tennis to have fun. It's also a great way to build new relationships with friends."
Due to COVID-19, Springdale is currently the only tennis program operating in Northwest Arkansas. The city and the USTA are continuing to follow all guidelines to keep everyone as safe as possible.
"We've been lucky enough that between the Rally Cats, Ready to Rally, and Junior Team Tennis, we had over a hundred kids register," Smith said. "When you have over a hundred kids register for a six-week program, yeah, it shows the interest in your area."
Smith played tennis competitively at Mountain Home High School, along with his other favorite sport, soccer. He didn't compete in college, but did go on to earn a bachelor's degree in recreational sports management from the University of Arkansas. He began working for the USTA in 2016.
His main job for the USTA is working with schools around the region and state to implement the Net Generation tennis program into their Physical Education classes. He helps train the P.E. teachers on how to begin a full-year tennis curriculum that is fun and educational for the students. He estimated that between 40 and 50 schools in Northwest Arkansas are currently participating in Net Generation.
"It's just a great sport for getting in some exercise, and having fun while doing it," Smith added. "We're trying to get it in all the schools around the state."
Comparatively speaking to many of the sports that kids are playing now days, tennis is one of the least expensive to compete. You can purchase an adequate racket and a can of balls for around $50. Then it's just a matter of grabbing a friend, or three, and seeking out one of the area's numerous open courts. It's also a sport that adults can continue playing their entire lives.
But, it's all about the kids for Smith, who seems to have found his calling in being a mentor.
"I just like making a difference in kids' lives," he said. "I grew up playing tennis and feel like it helped keep me disciplined. Now, I feel like that's a responsibility of mine to pass it on and do that for other kids. I love seeing the kids take to something and make it their own."
Smith is hoping to continue to partner with Springdale on the Rally Cats, Ready to Rally and Junior Team Tennis programs.
"Working with Springdale Parks & Rec and Ryan Marsh has been awesome," Smith said. "Now the goal is to continue offering it here and use it as a blueprint, then take it to all the other Parks and Recreation Departments in the other cities and try to get them on board. We've got four different big cities here in Northwest Arkansas, so let's go ahead and get it to 400-plus kids."
Smith also encourages any tennis enthusiasts to come out and watch the junior tennis players compete over the next six weeks at the Tyson Recreational Complex on South 40th Street. Matches will be held Monday through Thursday, beginning at 6 p.m.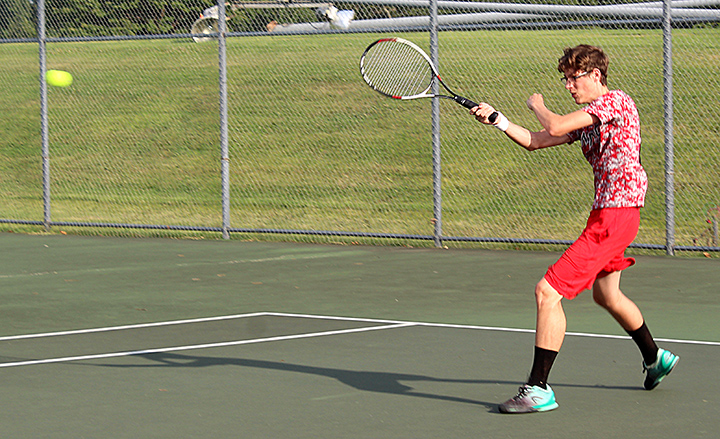 'J Beast' Award A-Tier Tournament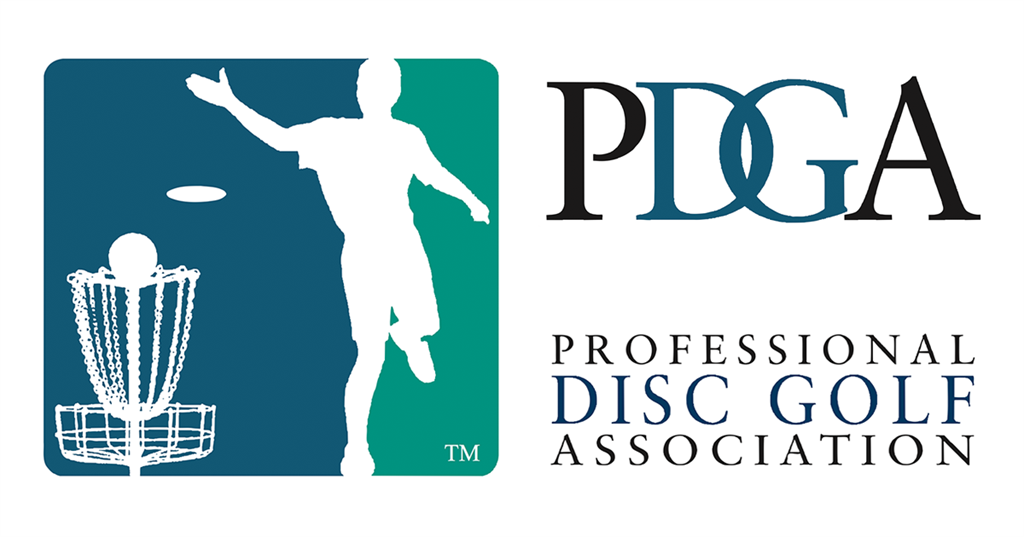 'J Beast' Awarded A-Tier Pro Tournament by PDGA
By Steve Andrews
Springdale Parks & Rec
When the City of Springdale decided to go all-in and redesign its disc golf course in 2016, Matt Loyd envisioned big things for the future.
Loyd is the owner of the Dynamic Discs pro shop, located on the J-Beast course at J.B. Hunt Park, and is hoping to make disc golf a mainstay throughout Northwest Arkansas.
After expanding the course and hosting some smaller tournaments over the past three years, Loyd's plan has now taken its first giant step forward. J-Beast has been awarded its first A-Tier professional tournament by the Professional Disc Golf Association (PDGA), to be held in the fall of 2020.
"The A-Tier is the largest tournament that the PDGA awards, without it being a national tour stop," said Loyd, who will also be the tournament director. "When the City of Springdale committed to making this into a nice, quality course three years ago, that's when we started to get the ball rolling on hosting some of these events."
The tournament will be Northwest Arkansas Open, which has been held the past two years as a smaller local and regional event, but has grown enough for Loyd to apply for an A-Tier event. It was awarded on his first application.
The added stipulations for the higher-level professional tournament include certain financial incentive to the players. The amateur division has to provide a player pack worth 100 percent of the entry fees, and the pros have $3,000 added to the total of the entry fees. The course also has to meet A-Tier standards, including a quality set of tee pads, baskets and signage, in addition to other things, such as enough parking and access to hotels.
"Northwest Arkansas has everything to offer when it comes to the amenities for visitors," said Loyd, who has already directed 70 PDGA tournament events. "It also helps if the PDGA knows the tournament director and knows the disc golf scene in that area, to be able to trust them to give them an A-Tier level event."
The three-day tournament should bring in between 150-200 participants, from all over the country, according to Loyd, who also expects 10 or more states to be represented.
"That added cash brings a lot of people in," Loyd said with a chuckle. "People will travel a long way, knowing there is $3,000 added cash to the pot."
He is also working with the surrounding cities to possibly accommodate the large number of disc golfers that want to participate in the event.
The final day of the tournament will be held at J-Beast, and the pro shop will be the headquarters. But, depending on what new courses get built between now and then, some of the tournament may be held in Fayetteville, Farmington and possibly Rogers.
"It all depends on what we are able to do and how the courses look next year at this time," Loyd said.
He is ultimately hoping that the area can eventually host a national or major tour event, which would bring in 500-600 disc golfers, who would stay in the area almost a week – bringing in up to $1 million to the local economy, through food, gas, hotels and entertainment.
"That's even another step up in quality of course, and it would take the cities continuing to support disc golf and really having a vision of where this could go," Loyd said. "That's just seeing the big picture of what we are trying to accomplish with the disc golf scene in Northwest Arkansas. Getting this A-Tier is such a huge step for us."